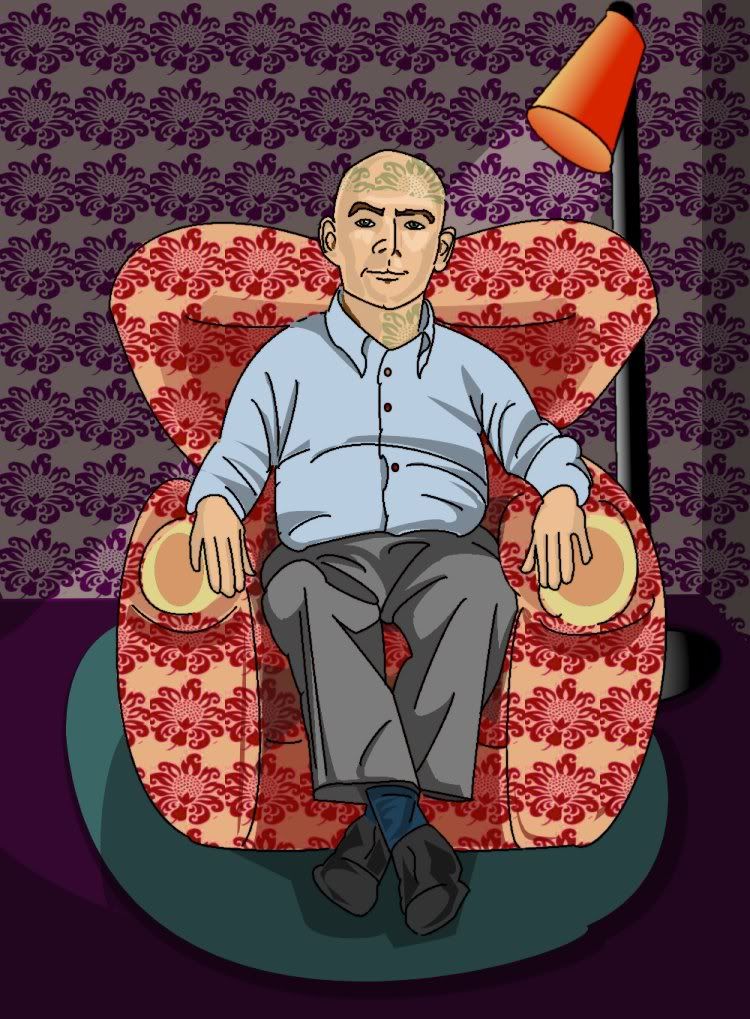 GIMP.
Ugh. This took me all freakin day! I used this project to learn how to do vector drawings. This is my first one ever! I also had to learn several features on GIMP I had never tried before, such as creating patterns (which wasn't fun on the Mac.)
Anyway, I hope you enjoy this week's Illo-Friday submission. I call him "Tattoo Man."
Back to the full blog...