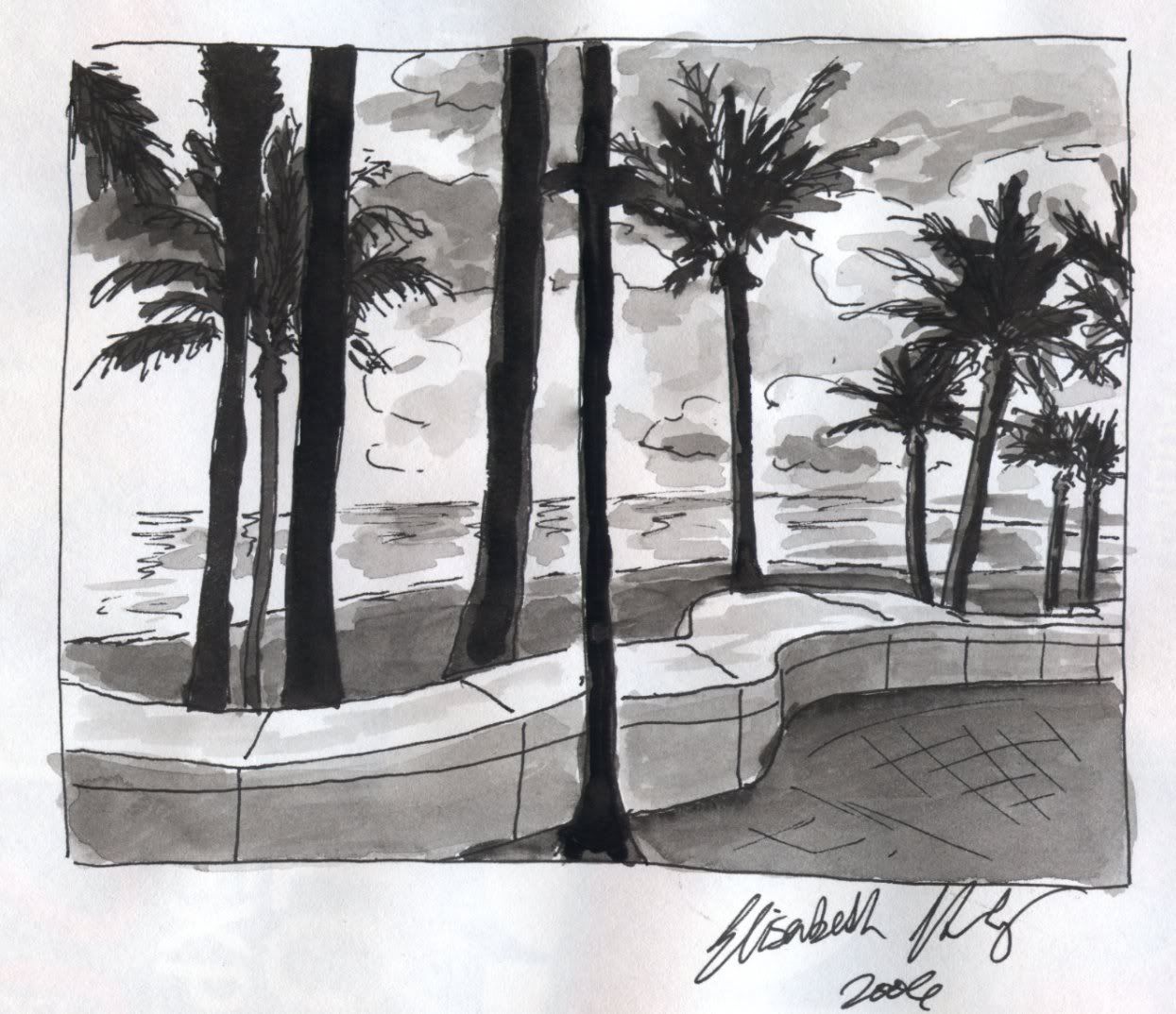 Pen & Ink Wash.

Been making some handmade cards today. Drew some flowers for some sympathy cards (I will put those on later), and this one for a
friend who is moving to California on Monday. I mounted each image onto some handmade paper. They look lovely. Maybe I should make my own cards more often!

I am finding that drawings such as these that contain very strict lines (walls, buildings, etc.) don't seem to work well with my current style of drawing. So this wall is a little warpy. Ah well. Rather that then lose my loose, sketchy style that I am developing.
Back to the full blog...