I have been neglecting my blogs a lot lately. But it can be difficult to keep up with them when you have life going on. I recently took a trip to Boise to visit my sister, I have gotten myself a graphic design contract with a big company, and I got myself a pet baby corn snake all in the last two weeks. It's been very busy! I really haven't had any time to draw. But since I have a couple nice shots from my recent trip, I thought I'd include those here. (Click on any image to enlarge)
Some portraits first...

My Sister
My Niece -- gorgeous, even with bed head.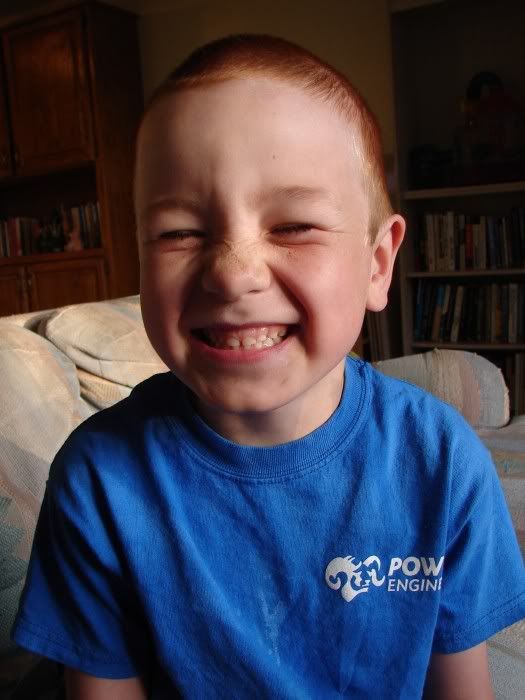 My Nephew



Then some landscape...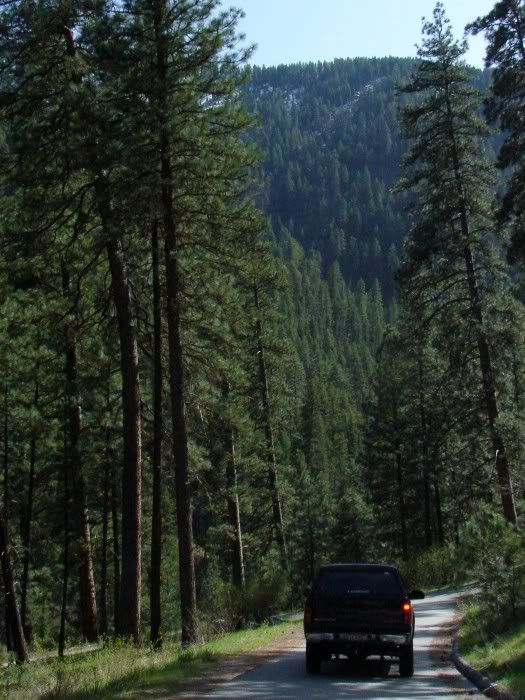 They took us on a drive up into the nearby mountains to do some hot spring-ing.



It was gorgeous.



This little nook was a mini hike down from the highway. The water was warm enough that it was difficult to put more than your feet in for any real length of time.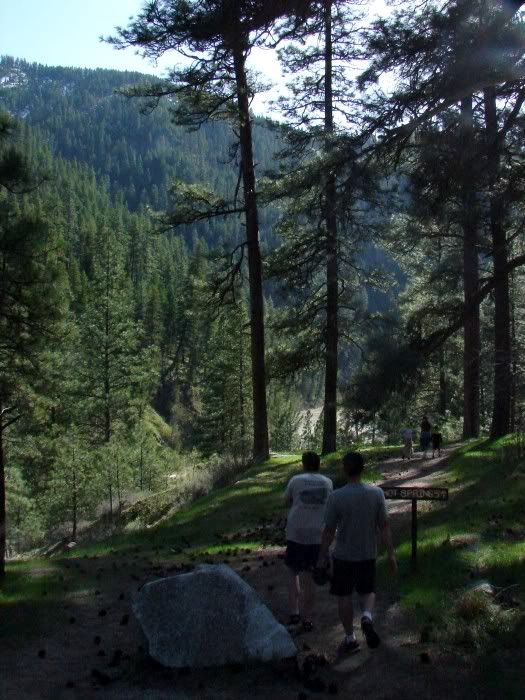 Then we drove some more for some pools that required a hike through a forest to get to.



Look at the steam rising off the rocks! This site only offered us mini pools, so we didn't soak here like we did at the previous spot.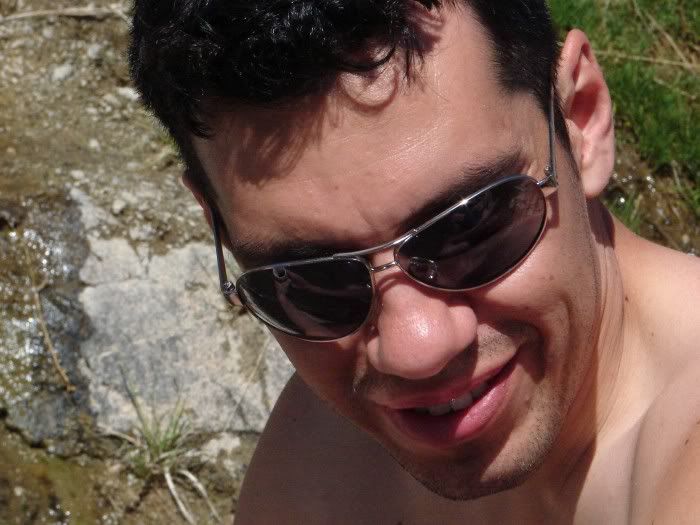 My hubby soaks in some rays at the first hot spring spot.


The drive home to Denver...

...offered us some surprising sights. First off we saw a small planted forest right by the side of the road.


The trees were planted in very precise rows.




This is probably my favorite shot of the whole trip. I love the soft oranges and the graphic lines of the trees. I also love that you can see through to a similar planted forest in the distance.


Then we spotted some cows feeding.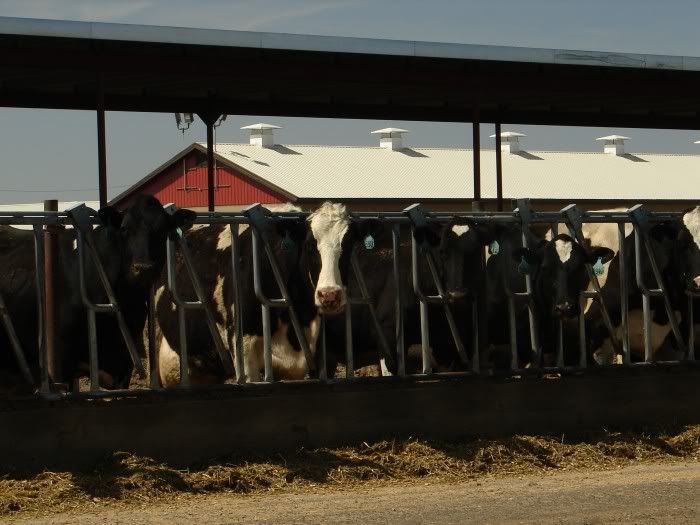 This is probably my second favorite shot.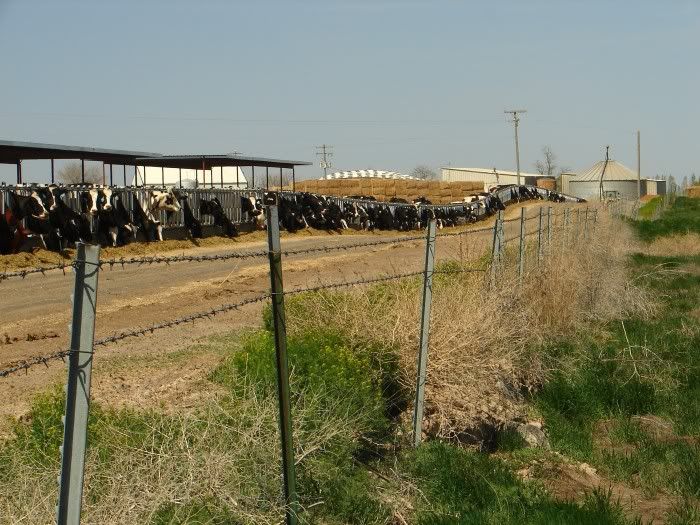 Just to give you context, this is looking to the right of where I stood, and if I turned and looked to the left, the feeding cows stretched just as far into the distance.


Our dog Bongo watched everything from the back seat of the car. Here he checks out the cows (as you can see in the reflection in the window.)




Well those are the best ones... hope you enjoyed them. I am starting to really wish I had held out for a digital SLR instead of plopping down that money for the next step down (Sony Cybershot DSC-H1). I miss the quality and options that the SLR affords, and using a digital viewfinder just can't compare to seeing the real thing through those lenses. Still, this camera gives me some decent pictures every now and again. Since the user's manual stinks, I am still learning how to use all of the features by trial and error. But one problem that I have found that doesn't seem to go away is that there is often significant chromatic aberration -- particularly in areas of high contrast. Also, there isn't full clarity in these pictures. I wonder if this is because of the lens, which for some reason is the only lens on any Sony camera which doesn't bear the Carl Zeiss name.

Incidentally, I am becoming more adept at digital photo editing. I am learning how to remove unwanted details in digital images. I found I had to remove the food from my nephew's face in many shots (ahhhh boys), and was pretty pleased at my initial efforts in doing so.

Here is one such photo...

Before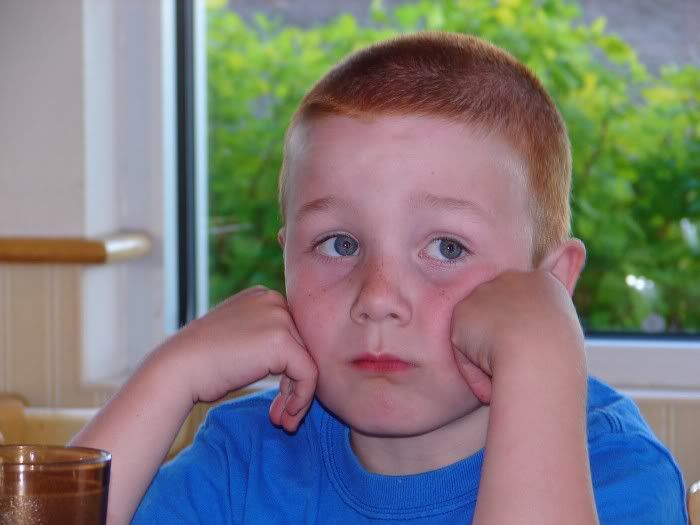 After


And here are some close ups of the before & after shots.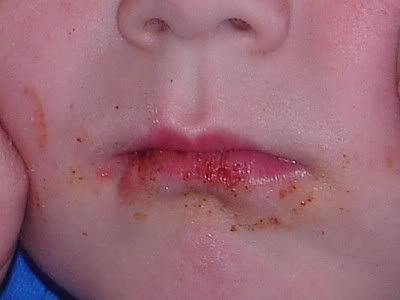 They're not perfect. I had to edit this one so much that to me there is something odd about his mouth in the after version. But others came out pretty convincing in my opinion. Like the one of him laughing in the portrait shots at the top. He had food on his face in that shot too! Not too shabby eh? Like my hubby said when I showed him... It's cool, but also really scary.


Back to the full blog...