I drew these yesterday to possibly sell. They are on the theme of motherhood, since Mother's Day is coming. They could also be used for like a baby shower gift or something too.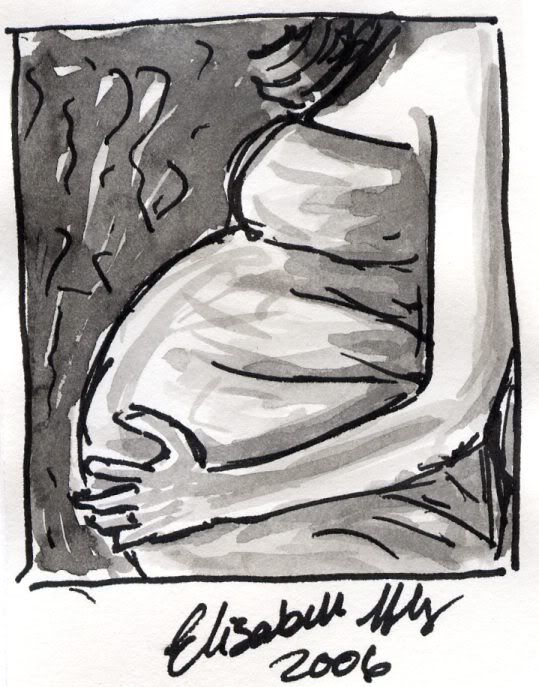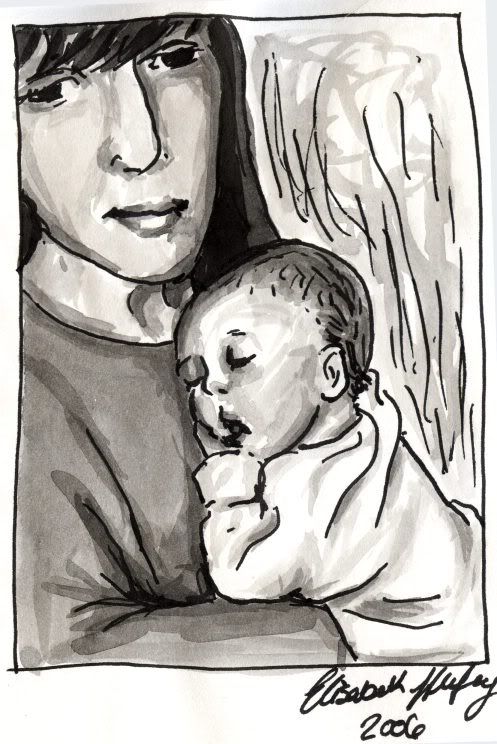 Motherhood series, 1 - 5 -- Pen & Ink Wash
(Click on any image to enlarge.)


These were interesting to draw. I experimented with a thicker pen width, which, to me, seems to give them a really cartoony/folksy vibe. I like the strength of these wider lines. Makes the images a little more graphic and less ethereal, which is an interesting thing given the subject matter.

I will probably draw some more in this series. I will post them up when I do.
Back to the full blog...