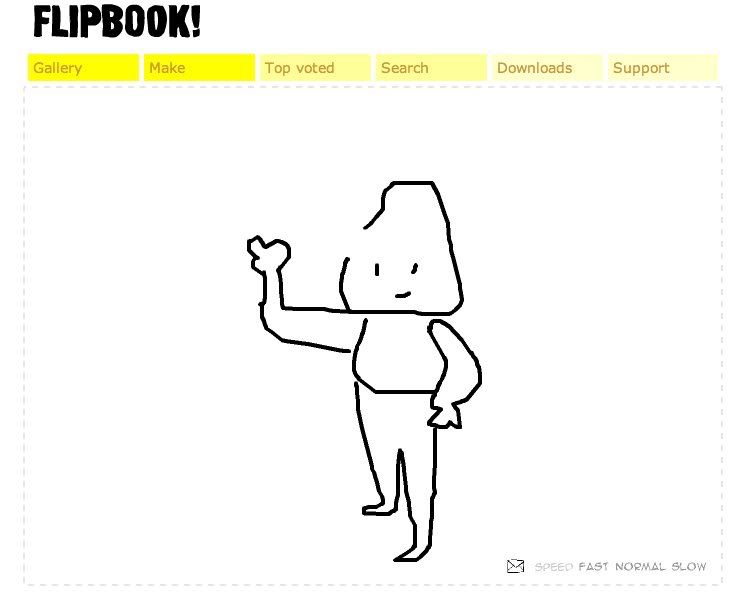 Click on the image to see my animation!

I found this site, and couldn't resist giving it a shot even though it is VERY difficult to draw using a little touch pad on a laptop -- so keep that in mind when you are judging my first effort, "Smile and Wave." Some of the other ones on there are much more sophisticated, including my three faves by someone who calls themselves Pinky. They are "Elephant Hunt," "Caught One," and "Mr. Mouse Goes to Work, Part One." Check them out!
Back to the full blog...