So I came across a few old sketchbooks today, and I thought I would put some of the sketches up. Here are the first sketches I did when I was learning my pen & ink wash technique. I have included the best 13 sketches from this particular notebook.
Click on any image to enlarge.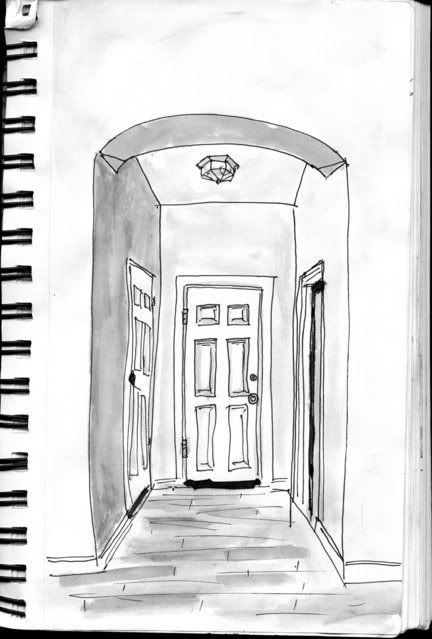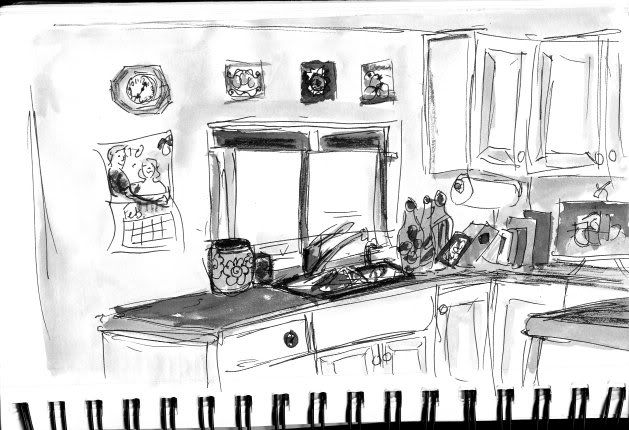 Drawings of my house.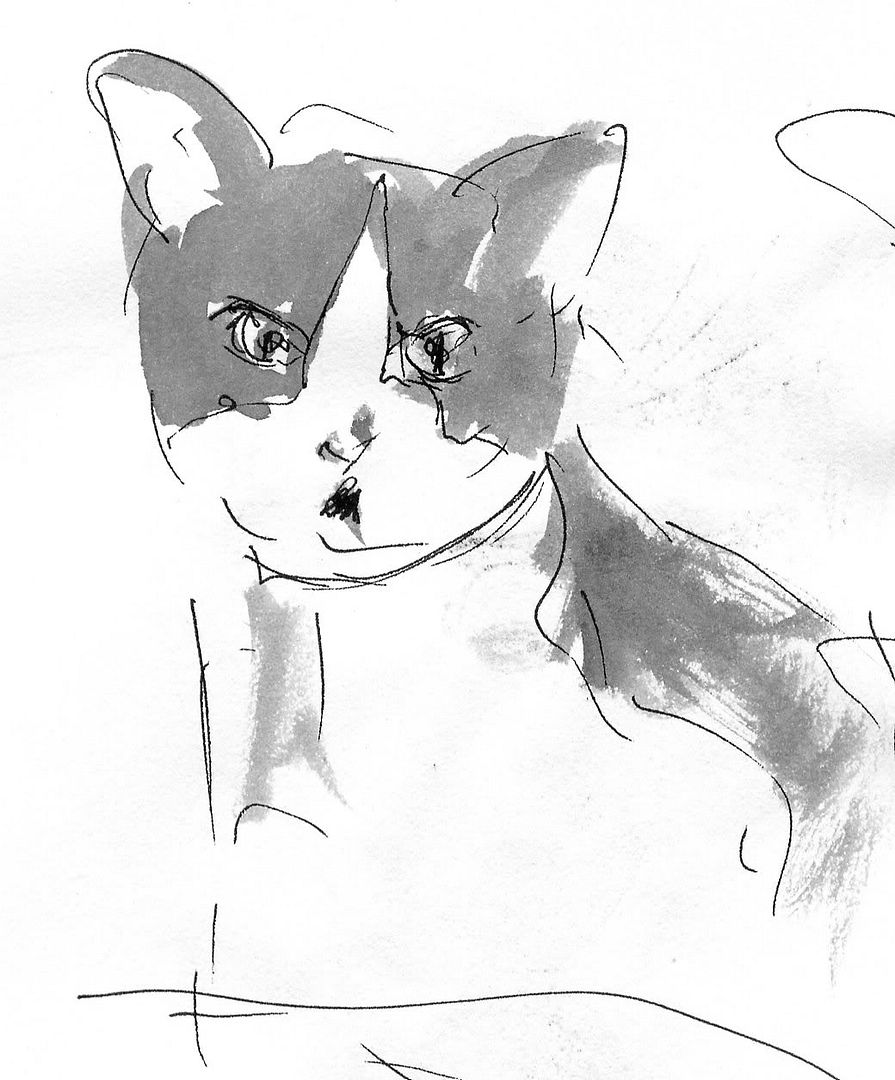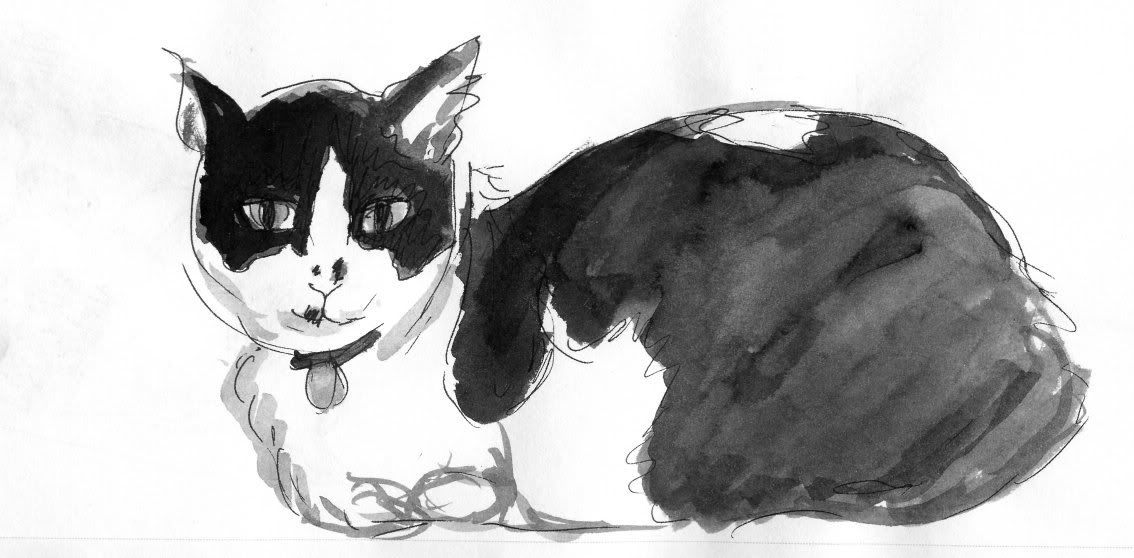 My beloved (and lost) cat, Ruby.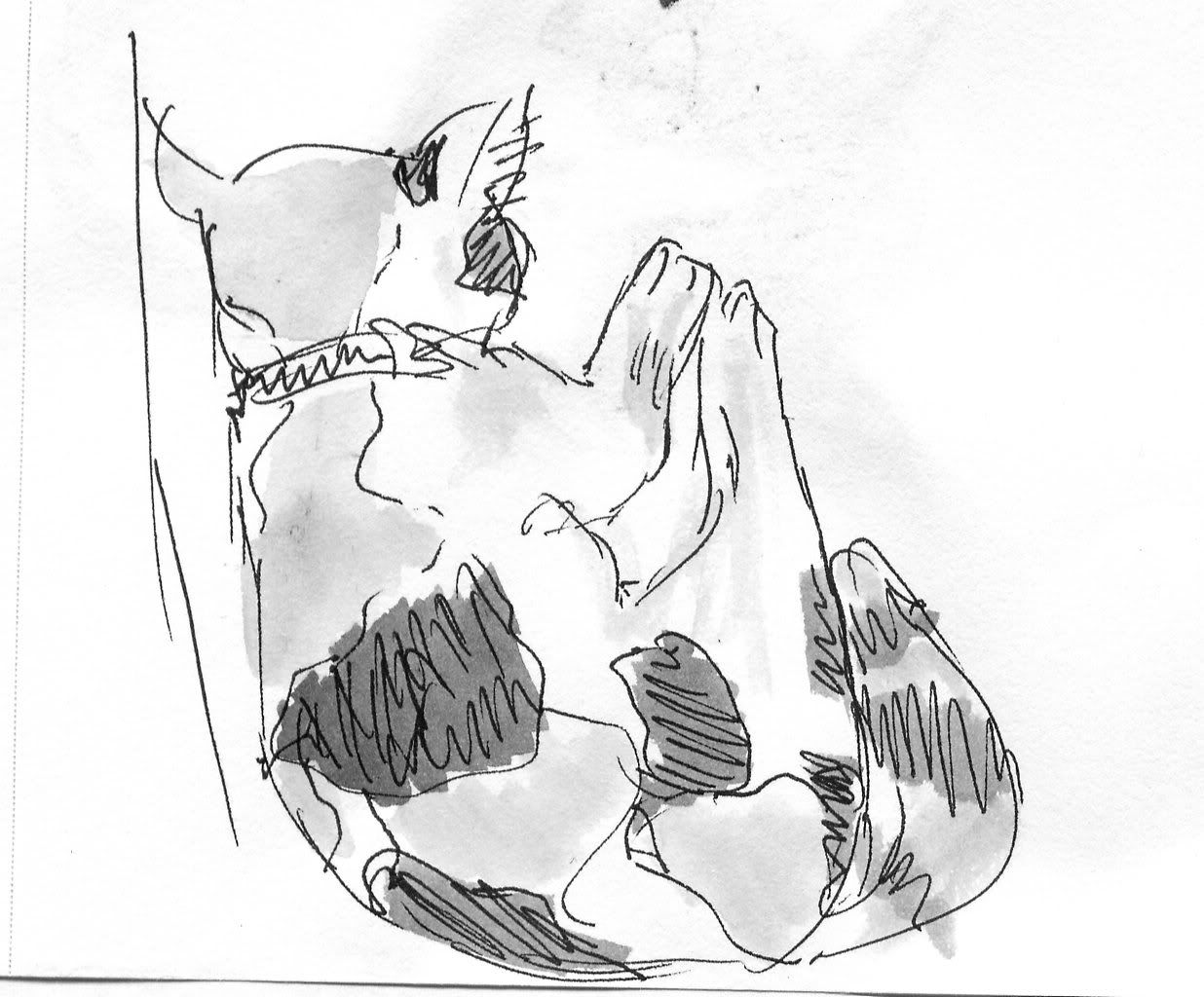 Gigi.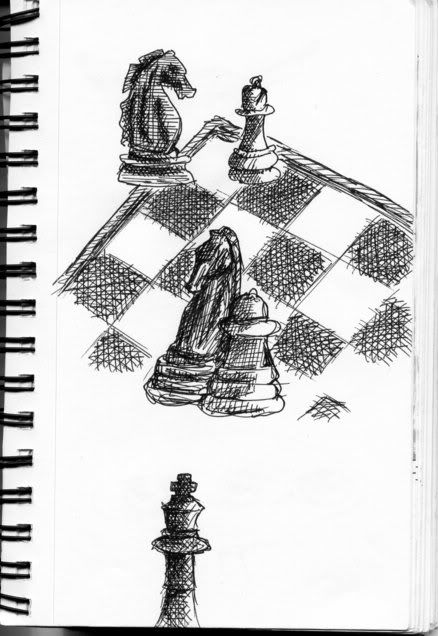 My hubby & his fave pastime.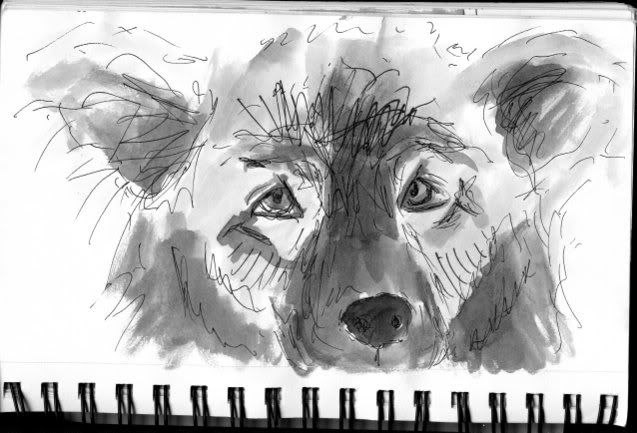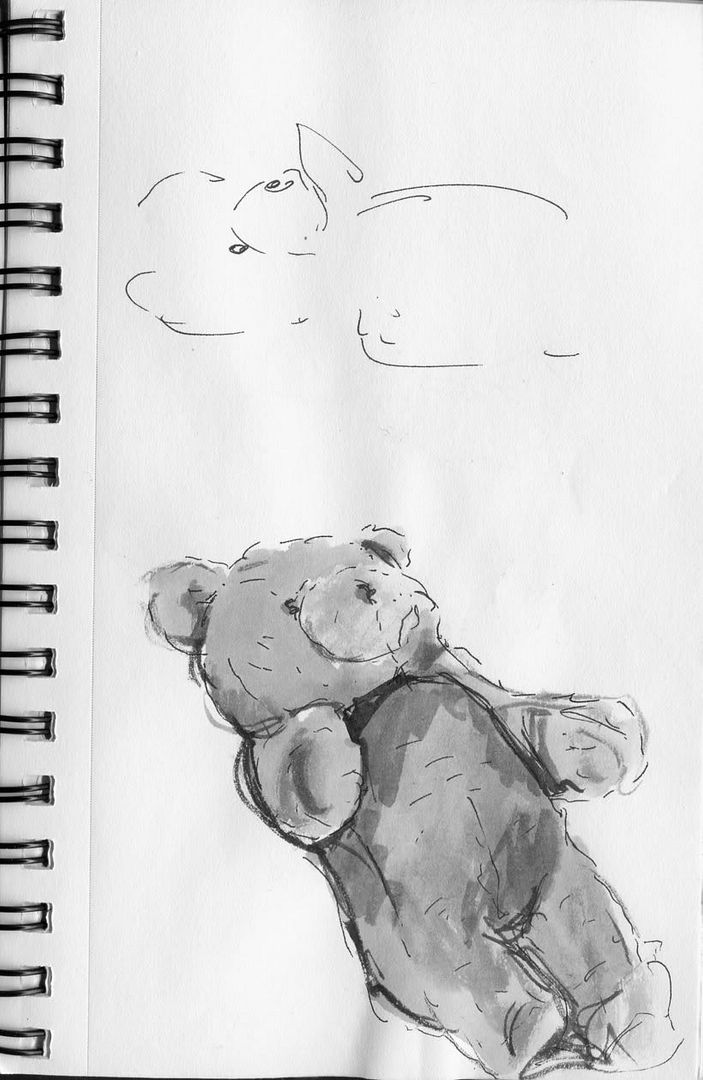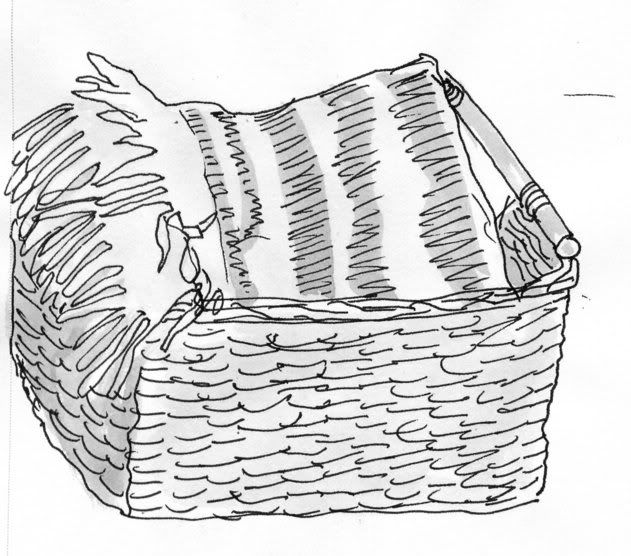 Our puppy Bongo, his teddy, and a blanket.
Back to the full blog...