Back in 2001, I wrote this children's story about an alien. But I just couldn't find the right alien character illustration for my story. I finally abandoned the project after several months, but I took it up again today. This is how my main character, Allaboo, looked when I left him...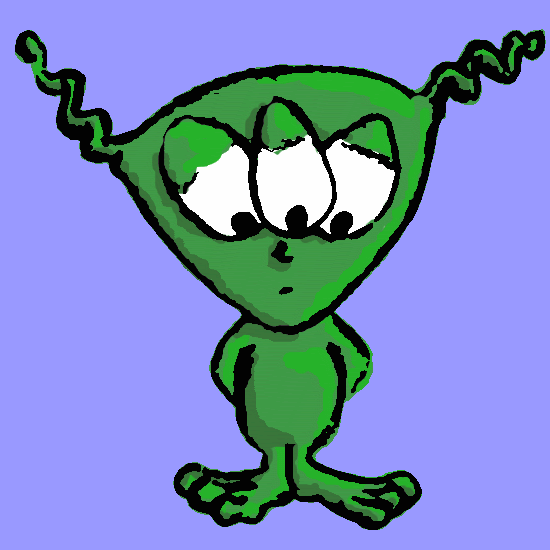 Pen and GIMP.
Here are some old sketches, new sketches, and a possible new version of my Allaboo...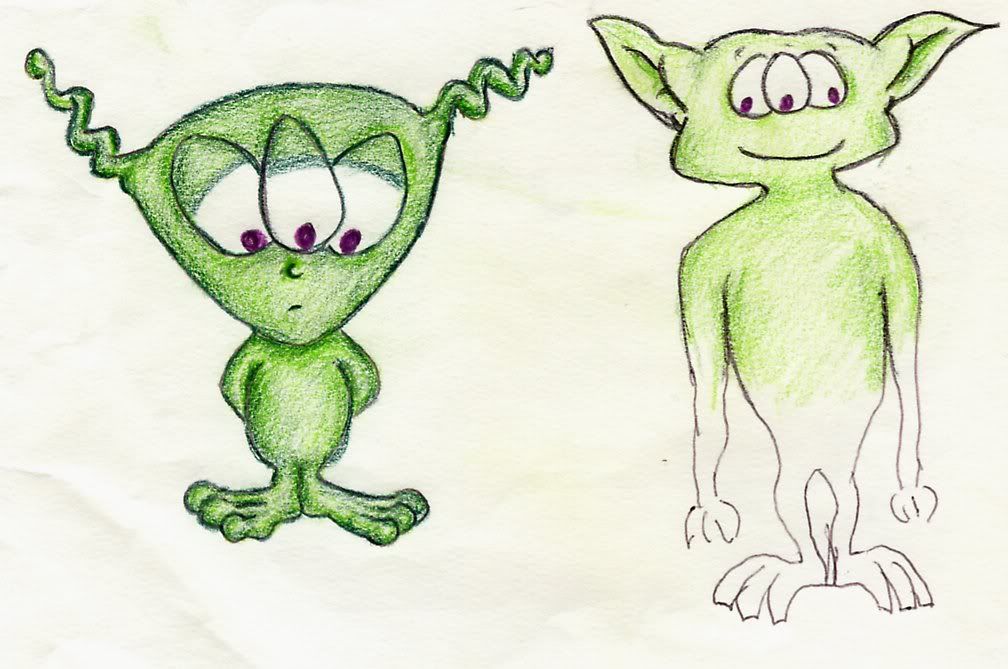 Some old sketches - Pen and Colored Pencil.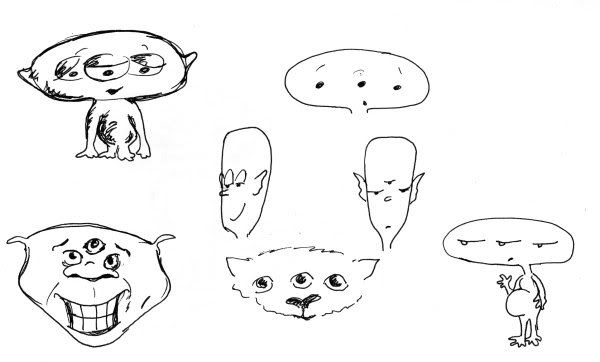 Some new sketches - Pen.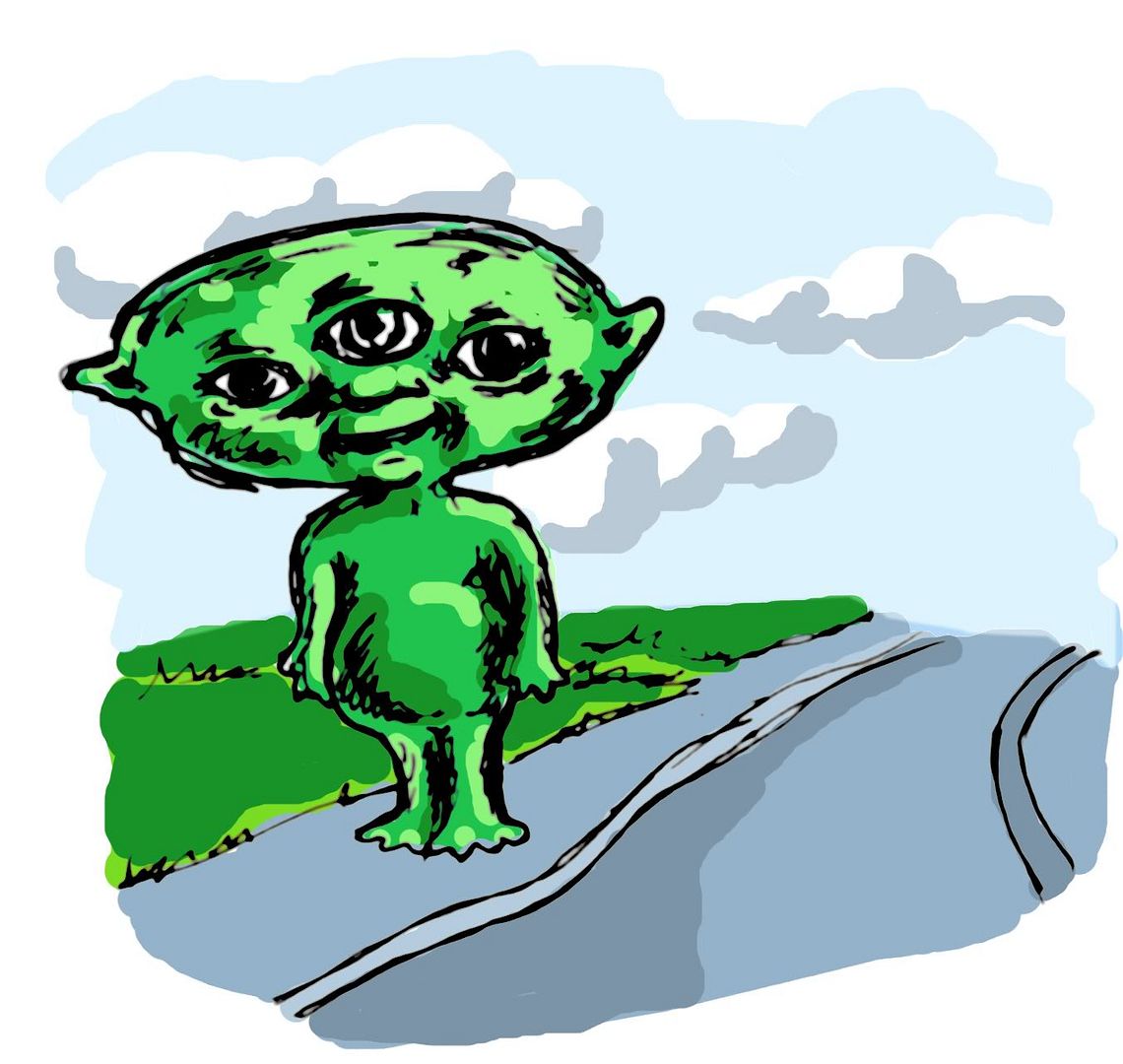 A new Allaboo? - Pen & GIMP.




Here is another potential character...

Pen & GIMP
Back to the full blog...