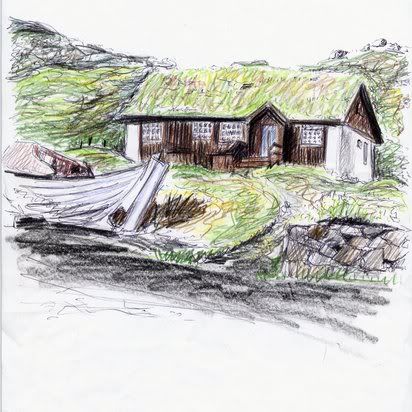 My uncle's house in Velbastaður, Faroe Islands - Pen & Color Pencil - 2004.

That's not a weird mistake in my drawing of their roof. As do many houses in the Faroes, this one has grass on the roof. In fact I took some pictures this same summer of the guy across the street mowing his roof!
Back to the full blog...