Okay this is a stretch, but if I don't put something in, I am in danger of not getting a IF submission in this week.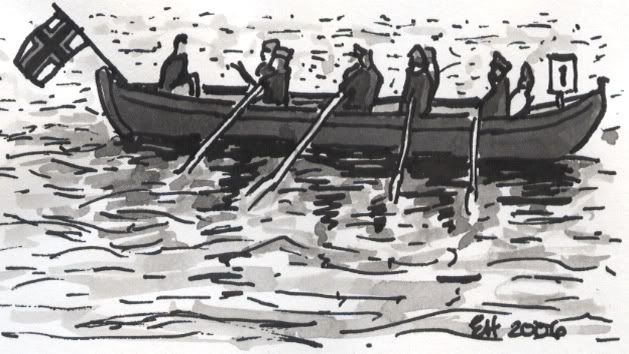 Boat Race - Pen & Ink Wash
Every summer in Tórshavn,
Faroe Islands
, they have row boat races as part of the Ólavsøka festival. They are great fun to watch and the locals get very excited about them. It's a big deal there. Of course, for the topic of speed, it would be nice to show them actually rowing their hearts out. This'll have to do. It is just moments after the race.
Back to the full blog...